Heidelberg SM52, 5 colour with AQ coater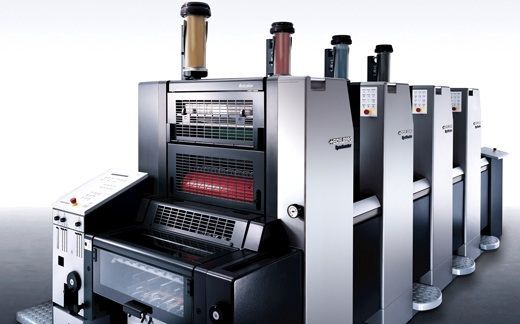 This ultra fast, high qualty offset press has a 14.5" x 20.5" Maximum Sheet Size
CIP3 computerized colour control, perfect register on multi-pass work and full size inking system. The Heilderberg SM52 has an oline AQ coater (short for "Aqueous Coating") which appies a clear coating to the entire surface, used to protect and enhance the printing underneath. It provides a light luster to the printed product, speeds up dry times, minimizes finger prints, and adds more scuff protection.